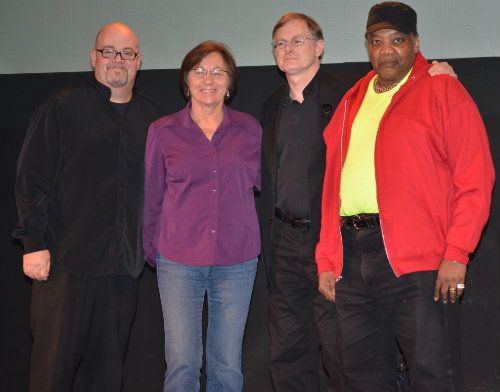 By Wendy Schreiner
Special to the Courier
Master of ceremonies Kelli Carson, of WCJW-CJ Country Radio, opened the inaugural Wyoming County Senior Idol contest with a powerfully voiced national anthem Nov. 25. The competition, hosted by Nugent Entertainment, saw 11 competitors belt out renditions of classic songs on Nov. 25 at The Stage in Warsaw.
The first performer of the night, Robert Glenn, of Mount Morris, took home the Senior Idol title. If it were up to me, he also would've been awarded the "Comic Relief Provider" and "Contestant Inspirer," as he yelled out numerous positive comments to the other performers throughout the evening's performances.
Glenn sang "I'll Go Crazy" by Paul Davis, choosing to start out the night with a slow love song. During his second song, James Taylor's "How Sweet It Is," Glenn walked off the stage and sang right to the audience, prompting applause from the crowd. Glenn wore a black, leather jacket for his third song, a version of "Beyond the Sea," and it looked like he was ready to leave – though he had to wait for 10 more contestants and three hours to take his winnings home.