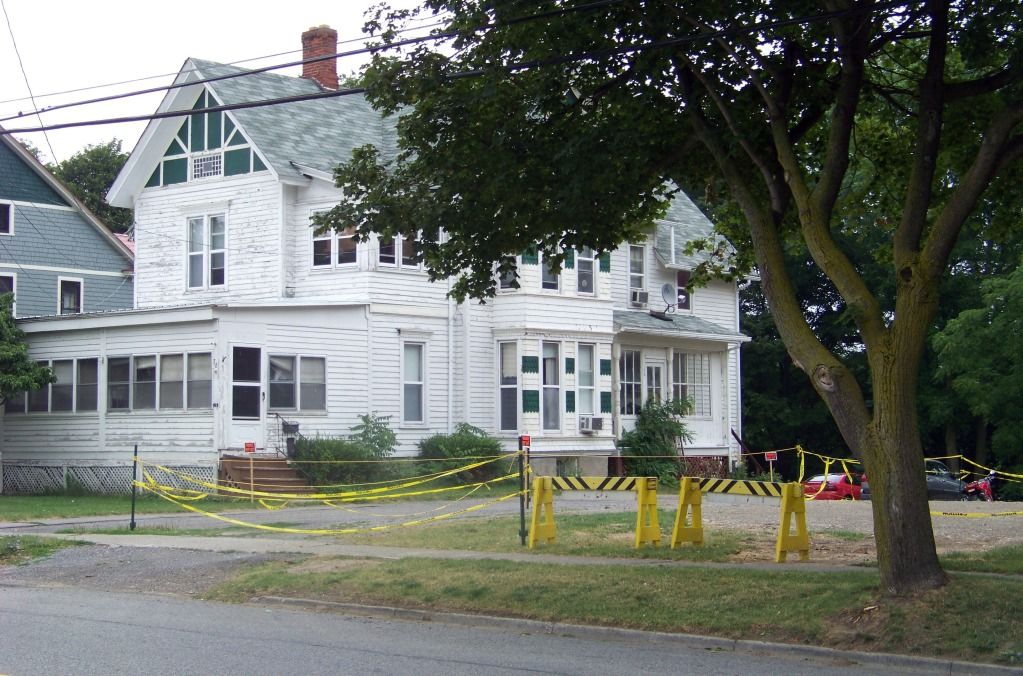 By Maria R. Hayes

During the last few weeks of June, you might have found it hard to breathe in Perry.
Factors included 90-degree weather, high ozone levels and wind that helped spread the clouds of dust rising from 72 N. Main St., the property directly adjacent to the Perry Public Library.

The house that stood to the left of the library underwent asbestos abatement and demotion during the last two weeks of June at the hands of Metro Environmental, Inc., a company from Niagara Falls. Clouds of dust and debris rolled through the surrounding neighborhood along North Main Street and Water Street throughout the process.

Crew members laughed off neighbors' concerns, and after Metro Environmental left, layers of dust coated residents' yards and the interiors of their homes. Concerned members of the community went to the July 11 Perry Public Library Board of Trustees meeting demanding answers.